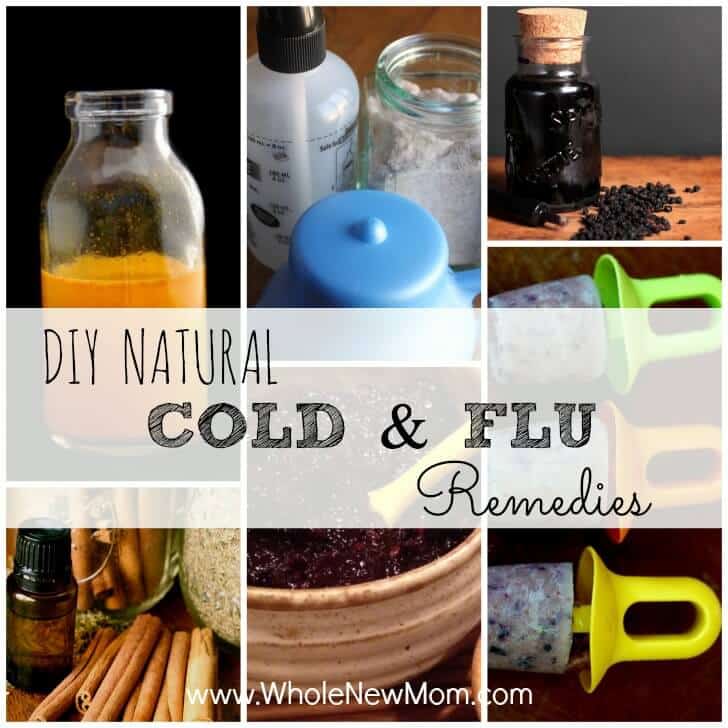 Being sick is no fun, and I for sure don't want my kids or me to suffer any longer than necessary when they get sick.
But since I had way too many antibiotics in my childhood, and it caused many issues for me including gut health problems, I am all about finding natural flu remedies and cold remedies so we can avoid the prescription drugs and OTC meds.
Over the years I've found that it's a good idea to try different remedies and see what works for you and your family.  Plus, there might be some that just aren't palatable for you or your kiddos, so you'll need to be armed with other options to.
Benefits of Homemade Natural Remedies
Making your own natural remedies is very satisfying. First of all, you have total control over the ingredients so you can keep everything natural and avoid ingredients that you might have an allergy or intolerance too.
It also saves money since not only are the DIY versions less expensive than the store bought, but you can use so many of these ingredients for different applications, so you'll find yourself shopping less.
Cold and Flu Remedies
Here are the natural cold remedies and flu remedies including some very yummy ones.  I'm sure you'll find several that you are eager to try.
Most have low carb options so they can be incorporated into a low carb / keto lifestyle.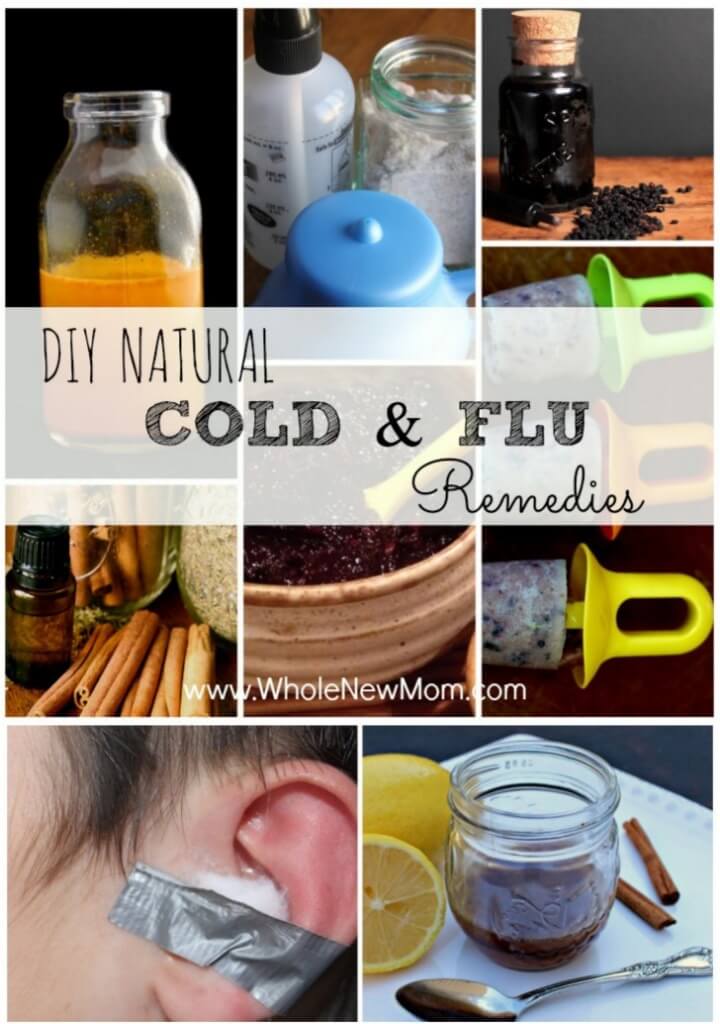 1. Elderberry Jam – Spread this Immune Boosting Jam on your favorite gluten-free bread or put a dollop on hot cereal or eat off of a spoon.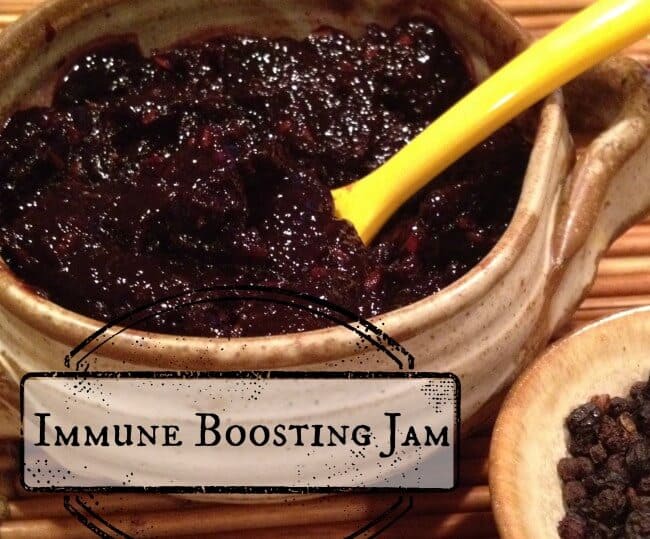 2.  Coconut Orange Smoothie.  According to Green Thickies, this will help you avoid getting sick, plus can reduce the duration should you succumb. This does not have a low carb alternative.
3.  This DIY Antibacterial / Antiviral Essential Oils Blend has many applications but one of my favorite is to fight off an illness.
4.  Elderberry Syrup from my site.  We use this every time we get a "bug" and it really seems to help.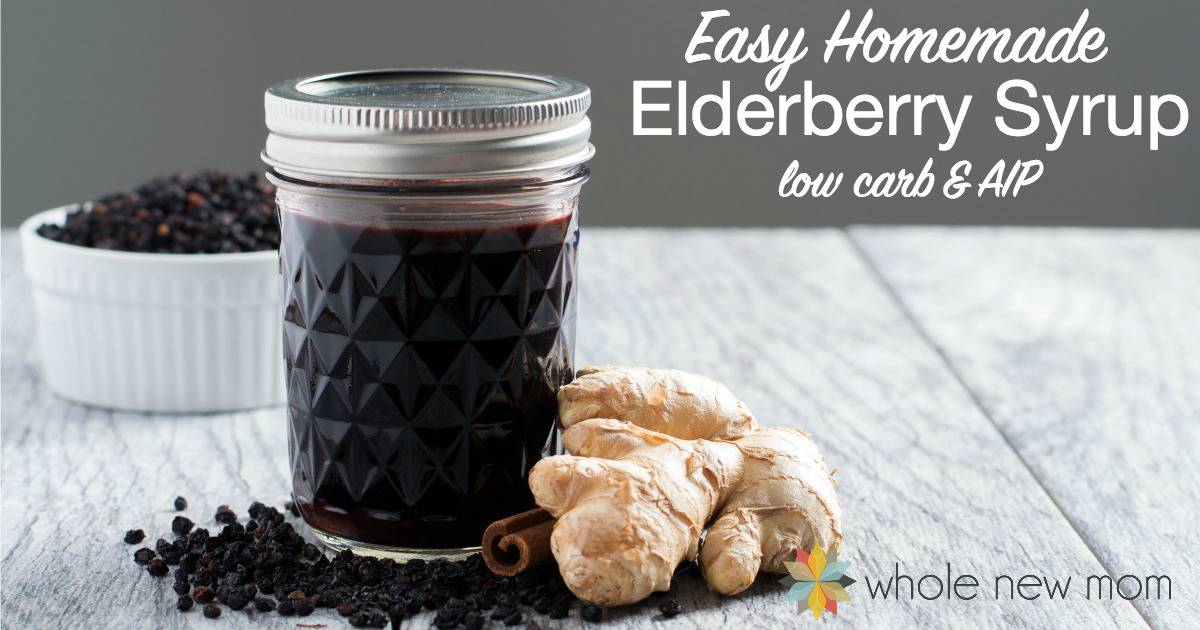 5.  Echinacea Tincture .  I have been meaning to make tinctures for a long time now – this would be a great one to get started on at this time of year.
6.  Immune Boosting Tea  If you are feeling under the weather, make a cup o' this tea.  Or two.
7.  Flu Fighting Gummy Bears. Wouldn't your kiddos love the comfort of gummies?  And you'll love knowing that they're good for them!  Use a low carb sweetener if needed.
8.  Herbal Steam.  You can use this sinus steam to prevent or treat illness.
9.  Homemade Cough and Cold Syrup.  I would much rather use this natural syrup from Primally Inspired than the store bought varieties. Loaded with healthful goodness.  Again, use a low carb sweetener if desired.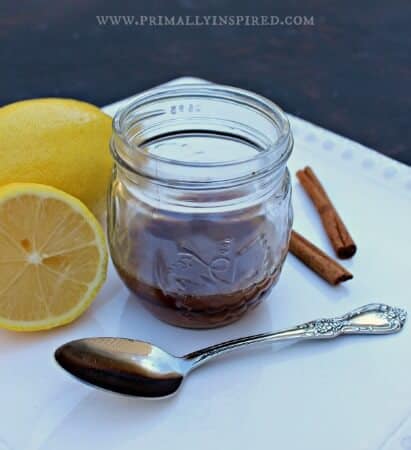 10.  Cold and Flu Zapper.  Zap away your cold and flu bugs with this concoction from Life Made Full.
11.  Elderberry Popsicles  These would be perfect for when your kiddo just doesn't want anything to eat because of a bug.  Popsicles are typically something that little ones can stomach so this would be a great recipe to have when a tummy bug hits.
Low carb sweeteners would work with these as well.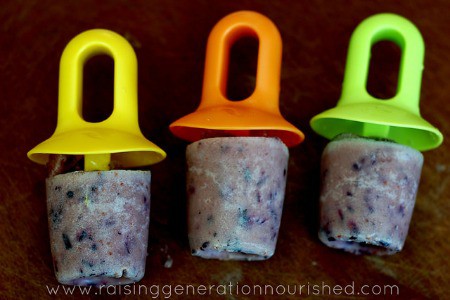 12.  Cheapest and Easiest Natural Ear Infection Remedy.  This has created quite a stir since I first posted it–believe me, it works!  If your kids end up with an ear infection, this is a must read.
13.  Homemade Chest Rub  –  We've used this for years in our home and love that it's all natural without any of the chemical additives.
14.  Sore Throat Remedy – This remedy is loaded with soothing and nourishing ingredients – sure to help chase the ickies away.
15.  DIY Saline Spray.  This has gotten me and those in my family over many a sinus infection / respiratory bug.  The added "tips" are helpful to boost its effectiveness.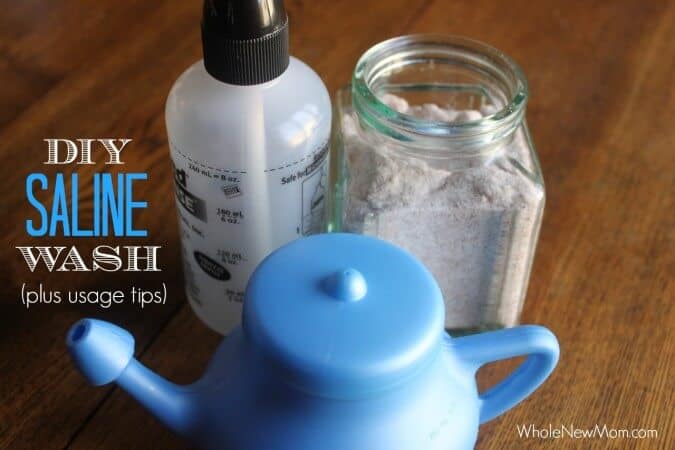 16. Homemade Decongestant.  One look at the ingredients and I can feel my sinuses opening already.
17.  Thymus Thumping – Now THIS is interesting. Have you ever heard of this for beating a bug?
18.  Homemade Cough Drops.  I think I would have to hide these from my kids for sure, but I bet they work great! When I have a cough at night I prefer to suck on a sugar free version so I would try to make these with a low carb sweetener to keep my teeth from feeling icky – and to keep candida away.
I hope that these help you get through any flu and cold bugs that come into your home and make the ride a bit smoother.
What's your favorite natural remedy for colds and flus?